The events industry has taken a hammering over the past couple of years. Fears of viruses spreading, national lockdowns, and people's own concerns about meeting others have led to a drop in in-person events and a move to online or hybrid events.
Considering the pandemic is still around, with the new COVID-19 Omicron variant discovered worldwide in November 2021, plus increasing vaccination rates, it raises questions for the events industry.
What does it mean for in-person events and conferences in 2022?
Should we consider in-person conferences and events, and if so, what steps should we take to avoid late-stage cancellation?
In-person events will never be the same again
Events aren't what they used to be.
The process of planning, organising, promoting and executing industry events has been disrupted due to the challenges caused by the COVID-19 pandemic.
LinkedIn research stated that 85% of companies held a virtual event last year. Although 75% of the event organisers surveyed anticipate hosting virtual events, 78% wished to return to in-person events once it's safe to do so.
Event organisers are now wondering how we can ensure in-person events will be safe so they happen in 2022?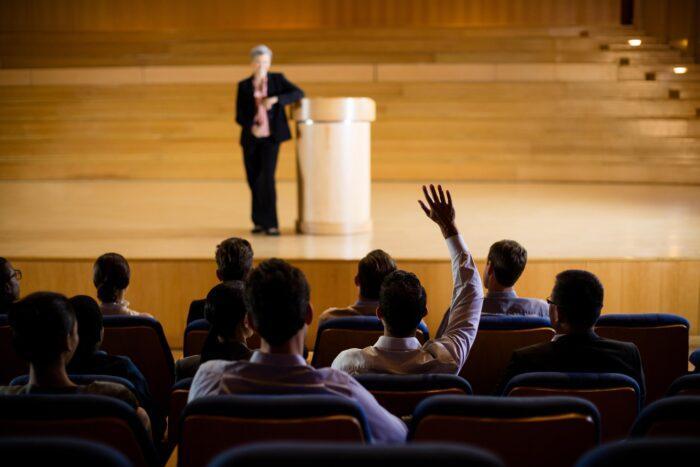 Will virtual events remain?
One advantage that virtual events have is that during restrictions and lockdowns, they are mainly cancel-proof as there are no safety concerns to consider for both the event participants or the line-up of speakers.
Event organisers can also scale online events to add more attendees without worrying whether there would be enough space to accommodate more.
By their digital nature, online events offer event organisers more ways of measuring success and the opportunity to build an online community that event organisers can engage long after the event has ended.
However, one critical element that online events miss is their ability to offer pre and post-networking, which is crucial in doing business deals and making further opportunities to meet later.
Hence, despite their apparent benefits, virtual events will not entirely replace in-person events as we enter 2022.
How in-person events are returning
In-person events are genuinely irreplaceable, and attendees are eager to return to face-to-face interactions. Over the past two years, event organisers have become innovative in utilising virtual events. Still, in reality, it was never a question of replacing live events per se.
As 2022 beckons, event safety must be the top priority should event organisers wish to avoid cancellations or postponements. Most organisers and attendees have already adjusted to the new rules of attending in-person events.
Many eager attendees will happily comply with new events' rules if they pre-warned in advance and prepared for it (think travel restrictions). It must be part of your event website and a more extensive email drip sequence to outline expectations.
Furthermore, in addition to new safety measures, we've seen the development of new COVID-safe technology that has aided us in ensuring safety is never compromised.
Adopting COVID-safe technology at events in 2022
COVID-safe technology has brought new offerings and assurances to in-person events. They are a huge component of how we all need to start thinking about 2022 events.
Event planners have taken a technology-first mindset when arranging virtual and in-person events. Adopting COVID-safe technology has not only provided excellent safety benefits for attendees, but it has also provided new marketing opportunities that can outshine competitors – which for sponsors and business exhibitors, is an excellent reason to sponsor or attend one event over another.
For example, at the largest startup event in the Baltics, Tartu the Startup Day. The lead sponsor of the networking area used COVID-safe technology in the form of Respiray's wearable UV air purifiers to promote itself as a safe facilitator of business – attracting event attendees and positive feedback to the networking area.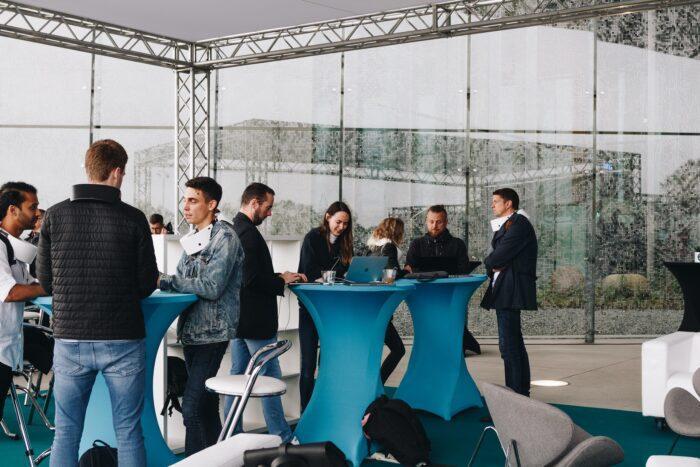 The same technology was utilised for the red carpet and awards ceremony at the Baltic's largest film festival, ensuring it could go ahead as usual, unlike others across Europe and North America that have to make changes.
Exhibitors and sponsors are going beyond virtual booths by setting up new ways to engage attendees and creating solutions that create meeting opportunities, digital maps and valuable on-site learning sessions.
In-person event safety measures in 2022
Aside from the apparent health benefits, these safety measures will also define how you are perceived by your attendees, speakers, sponsors, partners and team members.
Naturally, event organisers and attendees should always adopt government and national health initiation guidelines for events first.
Below is our in-person event 11 point safety guide.
1. Make a team member responsible for all things COVID
Event teams have shifted and changed, but now it is a good idea to consider someone responsible for all COVID safety measures, from pre-event communication to on-site information, to updates post-event.
By making someone accountable for ensuring COVID safety measures are in place, they create an environment that is safe and permits others to organise the events to run as planned, knowing that everyone is safe and the likelihood of cancellation is reduced.
2. Event communication before, during and after the event
Create a drip-email campaign with the latest COVID updates that could impact your in-person event in 2022. Send attendees, speakers, partners and sponsors information about travel and COVID-testing requirements to avoid any surprises when they attend.
Advise anyone feeling unwell to avoid attending.
During the event, provide information on what safety measurements are in place and remind attendees to follow them continually. Social media and emails are excellent ways to keep the information flowing.
After the events, obtain feedback on what went well and what could be improved for future events. Remind everyone that if they feel unwell, get tested and self-isolate to reduce further infections.
3. Pre-event COVID testing
Naturally, pre-event COVID testing is a primary way to ensure that no one attending the event spreads unwanted viruses amongst others. The easiest way to do this is by requiring proof of a negative COVID test, a COVID recovery certificate or recent vaccination.
Event planners can ask event attendees to do a test at home and request proof via email or in-person when they check-in at the event registration. By requesting proof of vaccination and negative test results, you can ensure everyone feels safer at your event.
4. On-site testing
Another great option is to offer on-site testing. Many companies provide on-site testing. Although this could be considered an inconvenience, mainly if someone does test positive, it is better to inconvenience one person and ask them to self-isolate rather than close the event due to the coronavirus spreading.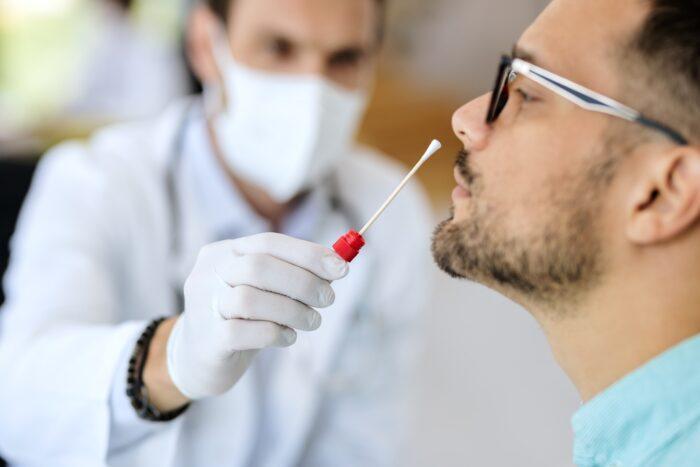 5. Making mask-wearing mandatory
Love them or loathe them, according to the Centre for Disease Control, masks remain one of the better ways to reduce the spread of COVID-19. 
Visually, they provide some acceptance of safety, knowing that everyone on-site can rest assured that virus spreading has been minimised.
6. Use COVID-safe UV wearable air purifiers
Although masks help limit the spread of a virus, they are very restrictive when conducting business, networking, or even eating.
Using a UV wearable air purifier at your event demonstrates technological innovation when considering attendees safety and provides a way to ensure the critical ingredient that attendees miss about in-person events – networking and new business- is restored.
A wearable air purifier can be used on the go and not confined to a room that needs virus purification, thus protecting all the wearers simultaneously, no matter where they move around the event, knowing that its UV LED technology will eliminate 99% of viruses.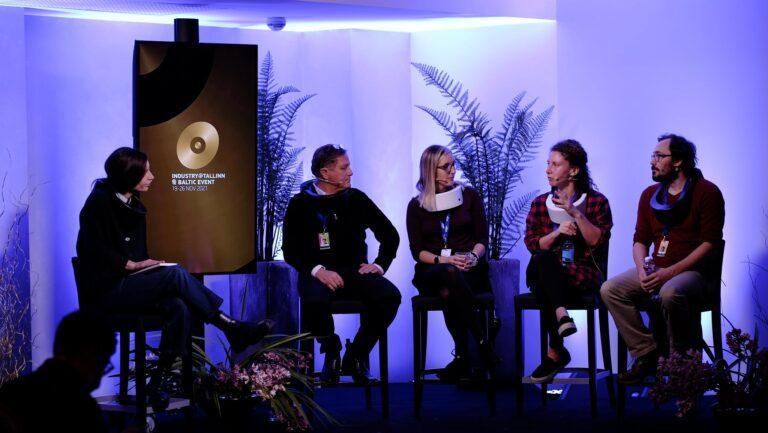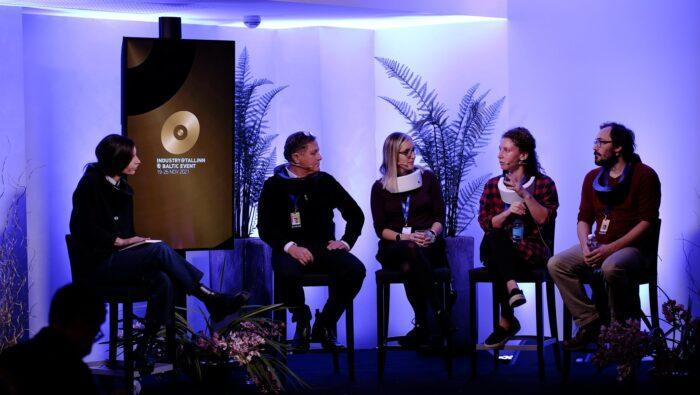 7. Use hand sanitisers and sanitisation stations
Events should have a hand sanitiser readily available throughout the space. There are also several options, from individual sanitisers you can place at each seat to touchless stands you can place around the venue.
Sanitisers are another superb way to promote a sponsor's brand or even your own event. Event planners can create logos and designs for sanitisers and stations, another COVID-friendly and helpful giveaway for your attendees.
8. Keep people 2 metres apart where possible
Unless wearing a wearable air purifier, social distancing remains a reliable way to reduce virus spreading.
Whilst you cannot always ensure people are keeping 2 metres apart themselves, using floor plans for seating and rooms, you can ensure that each venue is laid out so that there is 2 metres distance from each table, chair, stand and so on.
For example, where previously 10 people used to fit around a table, limit it to only 4-5.
Networking and communal areas should also have enough space to keep everyone 2 metres apart (unless using a UV wearable air purifier, then the distance is not needed). Place stickers on the floor indicating where to stand at areas like registration and getting food.
9. Event direction flow for attendees
Another easy way to minimise virus spreading is to make entrances and exits 'one way' so there is no mad dash to get through doors.
This might mean dismissing people from the entrance through a door or in a lift, but if they know the procedures in advance, they are more likely to accept it.
Not only does this minimise the risk of viruses, but it helps with keeping people moving within large event halls in an orderly fashion.
10. Use contactless where possible
Even those comfortable attending in-person probably want to avoid touching any unnecessary surfaces. Utilising touchless technology will help minimise the risk of spreading germs.
Offer contactless payment options on-site, including Apple Pay, Google Pay and contactless card payments over cash.
Avoid using touch screens to register or order food and meetings unless staff can clean them after each use.
Consider digital tickets with QR codes that can be scanned contactlessly on a person's mobile device, thus avoiding the need for paper to be handed to someone else. Scanning tickets also means that it can be done quickly when queuing in line and not only when getting to registration.
11. Change on-site food options
If you have a bigger event that offers food in the form of a breakfast, lunch, or even a buffet, you can take precautions to reduce risk.
Ensure that staff have sneeze guards in place and always use masks and gloves so that all attendees do not share the same serving utensils. Insist only staff serve attendees at buffets.
Another great alternative is a grab-and-go option where venues can prepare pre-packaged food and wrap it before being dispensed to attendees. Thus, no need to set up a buffet and expose it to germs from others. Ensure that you have enough pre-packaged food for those with unique dietary requirements.
Alternatively, if you wish to have a lunch or buffets and the weather allows it – you can insist that food is eaten outdoors. There is less likelihood of spreading germs and airborne pathogens.
In-person events will return in 2022
After almost two years of remote or hybrid online events, returning to in-person events will be a healthy mix of excitement and concern amongst the new COVID variants in media headlines.
Those in the business world looking to re-enter the conference circuit should select events that adopt the latest COVID-safe measures.
For event organisers, consider using the latest COVID-safe technology and measures to ensure your events are attractive to sponsors, businesses and attendees. The team at Respiray has also compiled a list of other UV technology solutions you can use as well.
In-person events will return in 2022; it only depends on whether organisers and businesses are ready to adopt the new measures required to keep them running and safe at all times.