Harnessed for decades, UV technology solutions have been deployed in providing a range of products widely used by society across the globe.
Consumers and businesses forgot its advantages in disinfecting environments until the COVID-19 pandemic saw its benefits in eliminating the virus.
Safer, cheaper and more effective than current commercial technology, UV technology solutions began to grow as households and offices sought to protect loved ones and employees from viruses, including flu and the common cold, from spreading.
But what UV technology solutions are there for people to use? They range from washing machines to toilets to wearable air purifiers. The list is limitless.
This article will focus on the hottest UV technology that is in growing demand. Namely:
wearable, portable and non-wearable air purifiers
UV-C disinfection and sterilisation boxes
air conditioners
UV Air Purifiers
Respiray UV-C LED Wearable Air Purifier
Estonian company Respiray developed an innovative wearable air purifier that uses more effective UV-C light to inactivate 99%* of harmful pathogens in the air. Crucially, the UV technology device does not cover the wearer's face or restrict their breathing.
Using patent-pending technology, Respiray uses UV-C LEDs that are less harmful than other UV light types and are encased in a protected module. Respiray's UV-C LEDs are ozone-free and is thought of as the device that will get employees back to work.
As Respiray is the only wearable air purifier, it is the leading UV LED technology that protects the wearer at all times. Respiray can be used on the go like other air purifiers in the home, table and office, but it is the only one that is wearable.
Le Fuqi UV-A LED Air Purifier
Luftqi in Taiwan launched a personal air purifier, Luft Duo, last year. The compact and portable air purifier adopts SPP photocatalyst technology, which effectively neutralises in-air pollutants, critical in heavily built-up cities.
It is actively decomposing carcinogenic organic gases VOCs, viruses, bacteria, and allergens. Its UV-A LED technology is also ozone-free, although UV-C is more effective at killing pathogens.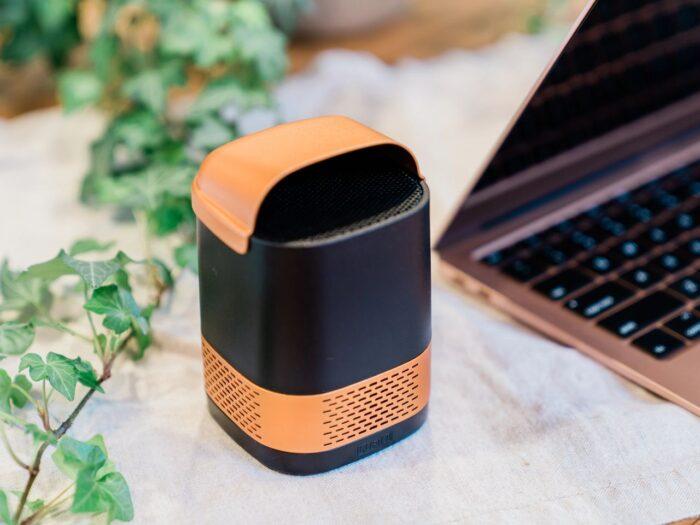 Osram UV-C Air Purifier
Osram's UV-C air purifier is a nifty portable air purifier that can be taken with you on the move, including in your car as it is small enough. The device kills 99% of viruses, bacteria, and other microorganisms in your surroundings at home or in the office.
It has several devices that are all effective at killing pathogens. Still, unlike the Respiray device, it does not directly protect the wearer, only the surrounding indoor areas.
Furthermore, the device uses a mercury lamp which lasts approximately a year compared to 3 to 3.5 years for LEDs. Plus, it has a very short battery life at only 1.5 hours, and if dropped, could break easily.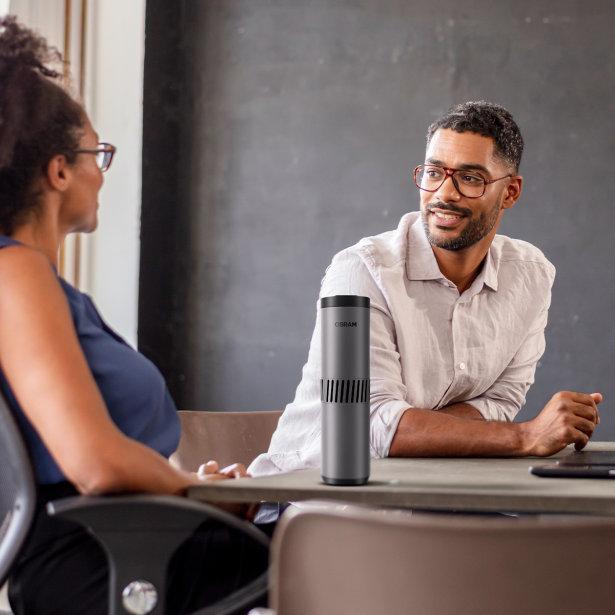 RxAir UV Air Purifier
RxAir UV Air Purifier uses UV-C technology in its purifying process, inactivating 99.9% of indoor air pollutants.
RxAir is FDA-cleared, and the upright air purifier works to eliminate indoor air pollution including viruses, bacteria and fungi using UV-C light, including coronaviruses and influenza.
Being a larger unit, you will be required to move it from room to room in larger households.
LG PuriCare Mini Air Purifier
The LG PuriCare Mini Air Purifier is a portable device that is more akin to a handheld smartphone in that it has Bluetooth, a wrist strap and is very lightweight for the user.
Although this version does not contain UV LEDs, it is getting an honourable mention in this list due to its portability, which is useful for those on the move a lot. However, although it purifies air, it does not disinfect as well as other devices that use UV LED technology.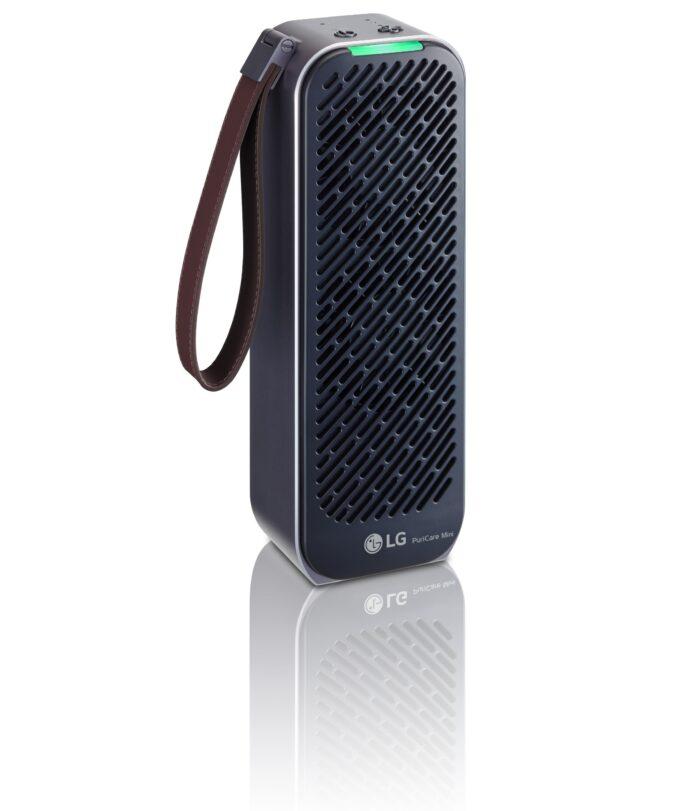 UV-C LED Disinfection & Sterilisation Boxes
The Crazy Cap UV-C Water Bottle Purifier Cap
This unique water steriliser will help you when you're worried to drink tap water whilst travelling around, camping or drinking from a water source that you don't fully trust.
Within two minutes, the embedded UV-C LEDs inside the cap kill waterborne bacteria and viruses, making the water safe to drink. Plus, it's also self-cleaning which prevents any mildew odours.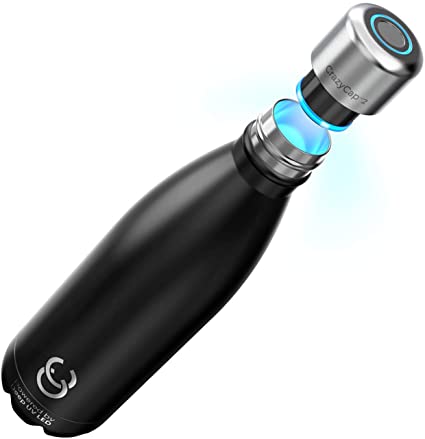 CASETiFY UV-C Phone Sanitizer
With mobile phones being the centre of our lives, they became easy places to attract pathogens. In response, CASETify has launched a UV disinfection box to clean and sterilise phones.
The sterilising box use mercury-free UV-C lamps, effectively removing viruses and bacteria within 3 minutes. It can be also used to sanitize other smaller items such as: glasses, wallets, watches, jewelry and more.
Naturally, this is only for phones and is not a device to help with personal and office disinfection.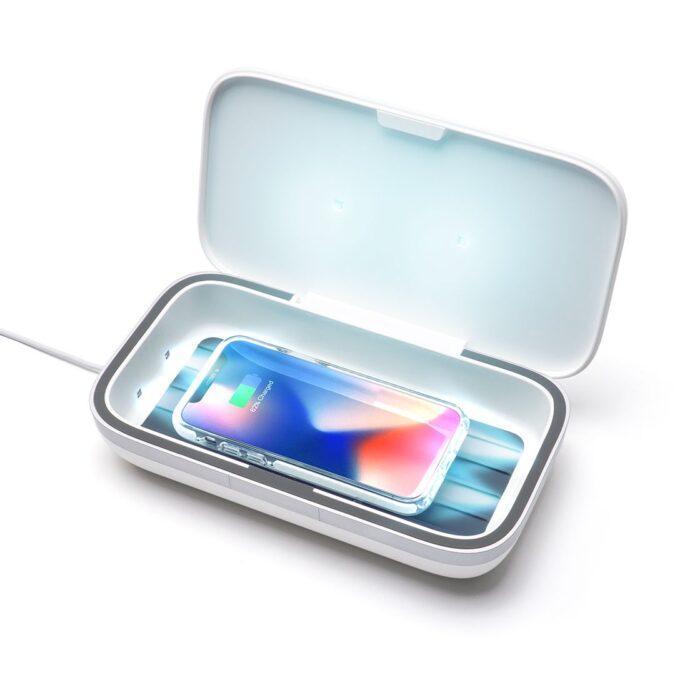 Moshi UVC LED Sterilisation Box
Taiwan's Moshi soon followed suit and launched the portable ultraviolet sterilisation box Deep Purple, which adopts a foldable design. This cool box has eight ultraviolet UV-C LED lights emitting UV-C sterilisation light from the device's base.
It can be cleaned and sterilised in all directions without turning over the equipment. It looks very professional and can be taken with you. Again, designed for mobile phone use only.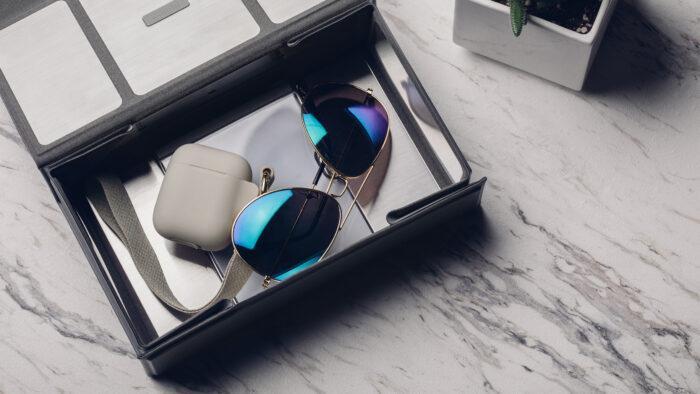 UV LED Air Conditioners
Xiaomi UVC Mijia Fresh Air Conditioner
Xiaomi launched a UV-C Mijia Fresh Air Conditioner Premium Edition at the press conference. The device is equipped with a UVC deep ultraviolet sterilisation system with a disinfecting rate of 99.9%.
Unlike other UV LED air purifiers, air conditioners are fasted to a wall, meaning they cannot be moved around.
Haier UV LED Air Conditioner
Another air conditioner that uses UV LEDs is from Haier Group – the UV Clean Pro. The new model is only sold in India.
The air conditioner contains UV-C sterilisation with built-in UV LEDs to kill viruses in the air circulating through the air inlet and then release the purified air.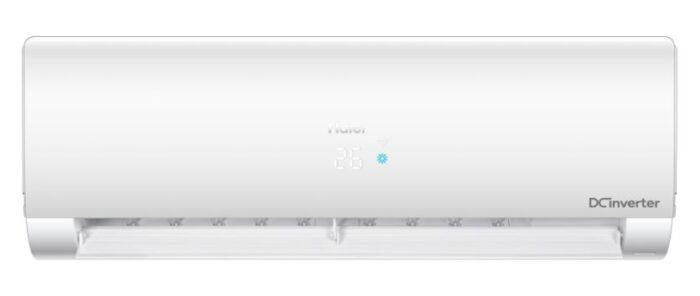 UV LED Germicidal Lamps
Targus UVC LED disinfection lamp
Accessory brand manufacturer Targus launched a UV-C LED disinfection lamp designed with a stand-alone base. It can regularly disinfect the mouse and keyboard, and other equipment in the office.
The lamp works for five minutes every hour, disinfecting the working area of the user. This UV LED lamp is an excellent desktop-based LED solution for office workers but does not protect them when they leave the desk area.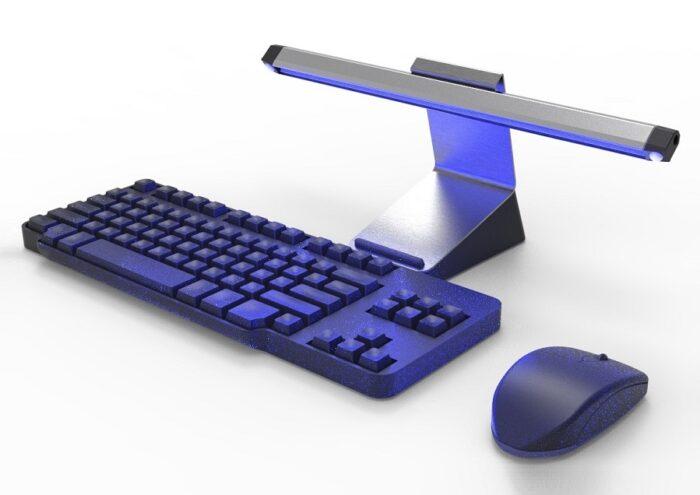 UV technology solutions are on the rise
UV technology solutions are becoming more innovative in ways you can only imagine.
Our research found examples of UV technology in wardrobes, toothbrush holders, and toilets!
COVID-19 has caused our world to take stock and prepare for changes in how we will return to 'normal' – work, travel, and at home.
UV technology has been used for generations to fight airborne pathogens. Sadly, it has often been seen as a gimmick or is associated with several false myths on its dangers.
Yet, its applications are endless. With more on the horizon, it is evident that our society will soon widely embrace the need for more UV technology solutions.
**Please note: Respiray's air purifier is not a medical-grade Personal Protective Equipment (PPE), and in circumstances where medical-grade Personal Protective Equipment is recommended, you should consult a health care professional. Please remember that the use of our wearable air purifier does not replace the recommended measures to stop the spread of COVID-19. Follow the latest guidelines and rules of your local authorities and health care professionals.