One measure implemented during the pandemic has been to 'lockdown' large sections of society where the population was told to remain in their homes, shop for necessities, and distance learn their children at home, not keeping schools open.
As most of those lockdown measures begin to ease, it has become apparent how damaging school closures have been to children and young adults.
Threats of a third wave and whether this could be our 'new normal' has led to questions about how to keep schools open, despite possible new lockdowns.
Why schools should be the last places to close and first to open
Schools have made strenuous efforts to keep children learning during this unprecedented pandemic.
Whilst most children continue their education through distance learning, younger children have been permitted to return to schools provided preventive and protective measures have been implemented to avoid further school closures.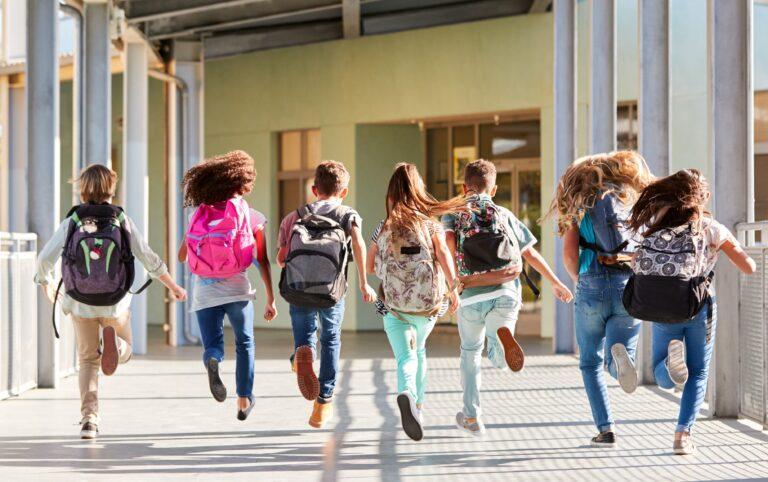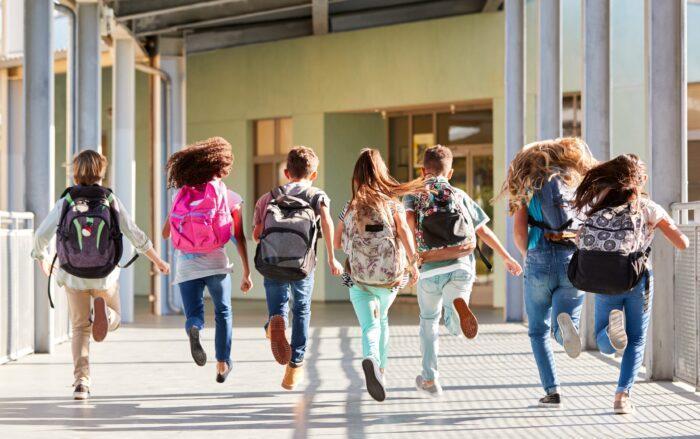 Proper prevention measures in schools and the timely detection and isolation of cases have successfully prevented additional outbreaks.
But it is not 100% effective.
According to the CDC, schools and children are still the primary driver of COVID-19 transmissions. Evidence from the UK states that although younger children are less likely to spread the virus, teenagers, especially older teens are more like adults when they spread the virus.
Furthermore, research has suggested that closing schools reduce community transmission less than other social distancing interventions.
However, when considering the research above, schools should consider socioeconomic factors when considering reducing in-person education.
Other research has indicated that school closures have a clear negative impact on child health, education and development, family income and the overall economy. 
Yet, as a potential third wave seems on the horizon, and with it, a higher rate of COVID-19 infections, children's best interests must be fundamental to any decision if schools should be kept closed or open.
The emotional wellbeing of children and young students
Schools closing due to lockdowns has had a significant impact on children's wellbeing and mental health. Schools close over the summer, but during these periods, children could still see their friends.
This time however, they were not permitted to meet with any of their peers.
And this had led to more problems than initially expected when school closures were first suggested.
Worries about school and the future
Research suggests that the COVID-19 pandemic has affected the wellbeing of children and young adults, including:
concerns around their education
missing school and being away from school
their career (young adults)
uncertainties about their general future.
Lack of socialising and loneliness
Socialising with others is considered a risk factor of lockdowns for the mental health and wellbeing of children and young people.
A review of the correlation between loneliness and mental health highlighted the increases in children and young people experiencing loneliness and increases in depression.
In the UK alone, a survey identified that 50% of 16-24 year-olds have experienced 'lockdown loneliness.' The loss of support from their friends is vital for brain development and mental health during these child developmental stages where peer interaction is most critical.
Worries about academic standards slipping
Extended periods of schools closing will no doubt impact a child's academic excellence over the coming years. Because of this, children and young adults are becoming alarmed that their education is being interrupted and will negatively impact their future career opportunities.
Secondary aged children are becoming more concerned about increased academic pressures plus catching up to make up for 'lost time.'
In contrast, primary school-aged children worry about being away from home after spending long periods at home with their families. They have lost the enjoyable aspect of going to school, interacting with others their own age.
Maintaining teaching standards during distance learning – has it worked?
Distance learning has meant schooling looks very different during the COVID-19 pandemic.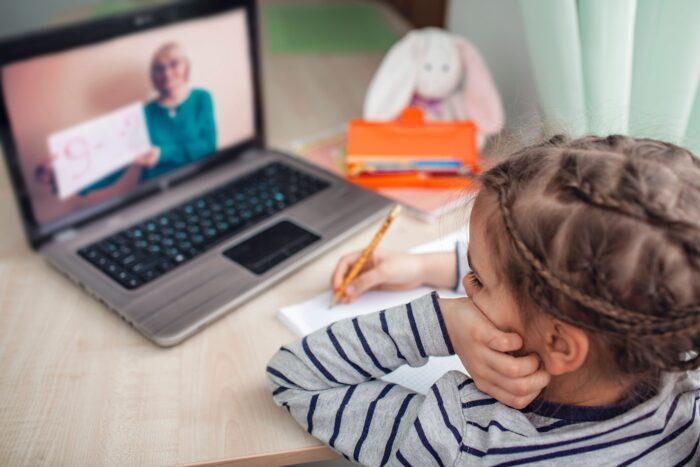 Whilst some children initially thrived and became excited at the thought of learning from home, others couldn't adapt, even not tuning in to attend lessons at all.
Research has indicated that engaged students persevered even with the challenges that came with learning through online technology. And yet, despite the efforts of schools, teachers and pupils, most would agree that distance learning was a failure for several reasons.
Hard to recognise changes in children's attitudes
In the classroom, when teachers work with their children in person every day, they can get a sense of whether at-home issues impact their schooling.
They can privately check-in to see how the children's emotional wellbeing is. However, during distance learning, those private, one-on-one chats are not available. Once the lesson has finished, the camera is off.
Abruptly becoming an online teacher without training
Ensuring school materials are accessible is a significant challenge, whether pupils are learning online or collecting hard copies in classrooms.
If children cannot adapt to a teachers' learning system, it is tough for them to follow a teacher's instruction. With the sudden need to move to online learning, teachers had to amend their style and ensure that all children had access to materials, online technology, and fast internet connections to handle video calls and teaching presentations.
In some cases, online technology cannot be used to teach some subjects. For example, teaching creative subjects like art and music are nearly impossible, and has meant that children lose out on this creativity during school hours unless they have the supplies or instruments at home.
Other cases include those children who struggle to process auditory information during video lessons or have lower attention spans when learning text-heavy materials.
Lack of teaching structure
Most children rely on the structure and support of in-person schooling to help them stay focussed and on track with completing their schoolwork.
Distance learning has meant children (or their parents) need to be more responsible for their own learning. Whilst older students at secondary grade levels enthusiastically accept this new independence. Younger pupils find it hard to grasp.
Primary school children's families also try to help. Still, most are struggling to adapt to their own workloads whilst remote working.
Once children lose focus and begin missing assignments and lessons, it can feel daunting to catch up, so they just disengage instead.
Online engagement is harder
With distance learning, classroom engagement has changed.
As discussed, live video classes pose unique challenges for children who learn differently. Several children even have increased anxiety about being 'on display' and become shyer and reserved during online classes.
Other behaviours like fidgeting, turning off the camera, or moving around during online class lessons can make it harder for the teacher to check that everyone is engaging with what they are trying to demonstrate.
It's essential to recognise that students can only learn one way. For example, wearing masks has meant that children cannot tell or observe facial expressions when learning different languages, meaning that the engagement from attempting to pronounce new words correctly is lost.
So what is the solution?
Keeping both children and teaching staff safe
Although transmission of COVID-19 can occur within any setting with large numbers of people, transmission in schools is accounting for large outbreaks in countries.
Implementing protective measures reduces the chances of the virus spreading and helps keep our schools open. By doing this, it is unlikely that schools will need to close should cases begin to rise within a country's borders.
Safety-related measures include:
the promotion of 'stay-at-home when sick' policy of entire classes if one pupil becomes infected
rapid testing
using heat sensor technology to detect possible illness
promoting good hand hygiene, including using hand gels
ensuring school facilities are cleaned frequently
ensuring appropriate ventilation
teaching outside if possible
implementing the use of face masks
widespread adoption of wearable UV technology air purifiers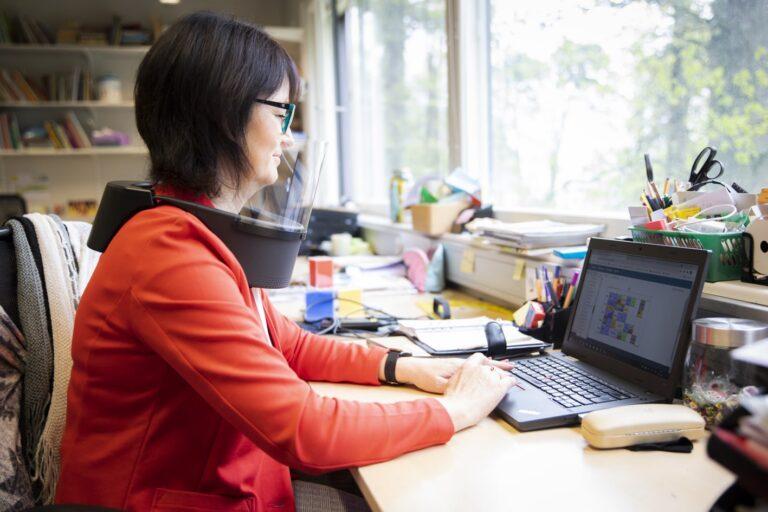 Safety measures are divided into two categories, those for protecting others and those for protecting individuals.
Staying at home when showing symptoms, ensuring school facilities are cleaned, teaching outside, wearing face masks, ensuring good ventilation are examples of measures taken to reduce transmission to others.
Promoting good hygiene and wearing personal UV wearable air purifiers are examples of measures taken by individuals to protect themselves. This category ensures that transmission is limited and it actually eliminates viruses and other airborne pathogens like flu.
It's why the latter group effectively keeps schools open for longer, as despite children getting ill, the staff and teachers that are needed to keep the school open, will not.
This is because Respiray's wearable UV air purifier disinfects the air you breathe in with invisible UV-C light and inactivates over 99%* of viruses and bacteria in the air.
The UV air purifier takes in unfiltered air, runs it through a patent-pending UV disinfection module, and blows 99% purified air to the front of the wearer's face – when combined with hand washing and good personal hygiene, it effectively wards off viruses and bacteria that make us unwell.
Keeping schools open
Since schools are a critical part of children's lives, widespread school closures must be seen as a last resort.
Protecting teachers, admin staff, and those who run a school should be given high priority and so that they stop the spread of the virus and keep schools open for children's wellbeing and mental health.
Although more people are in school classrooms, the risk of school staff being infected likely increases.
To reduce the impact of cases increasing, staff who wear a wearable air purifier like Respiray will limit their chances of being infected and thus spreading the virus.  
**Please note: Respiray's air purifier is not a medical-grade Personal Protective Equipment (PPE), and in circumstances where medical-grade Personal Protective Equipment is recommended, you should consult a health care professional. Please remember that the use of our wearable air purifier does not replace the recommended measures to stop the spread of COVID-19. Follow the latest guidelines and rules of your local authorities and health care professionals.