Lately, we've witnessed innovations in the world of wearable technology. These advances will potentially transform life, business and the global economy.
Wearables including Google Glass, Apple Watch, Fitbit and Oculus Rift promise to change how we function throughout society and use data to optimise how we live and interact with our world.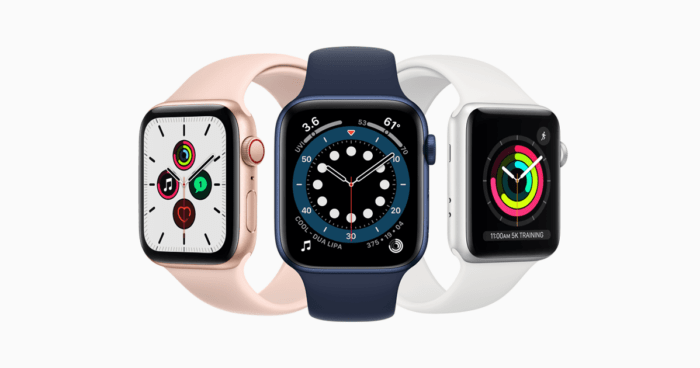 Wearable tech has become more personal. It exploded in a variety of directions once considered impossible or implausible.
More people are buying wearables than ever before. According to research firm IDC, Q2 2021 saw a 34.4 per cent increase in sales over the same quarter in 2020. 
In 2020, the consumer wearable market size was $37.10 billion. It is predicted to reach $104.39 billion by 2027, an increase of 15% a year.
What is wearable technology?
Wearable technology is smart electronic devices worn close to or on the surface of the skin. Not exclusively, but they can detect, analyse, perform a function and transmit information concerning the wearer.
Wearable technology has a plethora of applications that grow as the sector itself expands. It appears prominently in consumer electronics with the popularisation of the smartwatch and activity tracker.
Apart from commercial uses, wearable technology is now incorporated into navigation systems, advanced textiles, biomedical and healthcare.
Wearable technology is moving into new fields
New tech has brought a fundamental paradigm shift in how we view and interact with technology. Being seen to blend seamlessly with technology is also a desirable look these days.
Smart glasses like Solos cycling glasses deliver digital interactivity at the tip of a wearer's nose, assisting cyclists with speed and fitness information.
Smart jewellery like that from Ringly includes notifications and fitness tracking in what appears as regular fashion accessories.
Even the medical profession is adopting wearable technology beyond fitness trackers and smartwatches.
Phillips has a wearable biosensor providing frequent monitoring of vital signs, body posture and step count, and detects drops in them.
Omron has a wearable blood pressure monitor that transmits data to an app too, so the wearer can track and manage their blood pressure easier.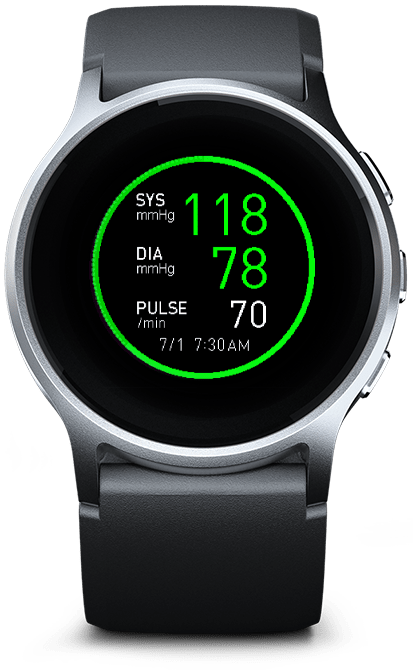 Now faced with new threats like COVID-19, the latest wearable technology has accelerated in the wake of removing unwanted pathogens in our environment.
Our highly-anticipated UV air purifier that eliminates over 99%* of viruses and bacteria uses UV-C technology to deliver safe air and is one of a plethora of new, pandemic-proof wearable tech.
Pre-pandemic (or pre-mask wearing) the need for such technology was a concept straight out of bio-disaster sci-fi. Now it's our reality.
Why has the demand for wearable tech risen?
The coronavirus pandemic and the numerous and never-ending lockdowns have left offices and buildings across the globe empty or run by a skeleton staffing option.
As employers worldwide determine how best to get workers to return to the office, other businesses and facilities depend on people being face-to-face with each other, such as schools, hotels, airlines and healthcare.
Tech companies have taken up the challenge of producing new wearable tech solutions and the software behind them to do what they can do to help.
Whilst there has been lots of talk about flexible working benefits, this simply cannot apply to those working in the retail and airline industries. Schools and universities are doing their best but ultimately failing to match their in-person experience.
Although remote working is possible for many and even more efficient, employees still see it as a temporary measure far from ideal.
But how can we return to normal?
Tech companies are busy figuring out how to get employees back into buildings by developing newer technology to help businesses and public buildings cope with the current situation.
Tech companies have developed newer ways of enabling employees in offices, schools, shops and even sports clubs to return to in-person interaction.
For instance, Tharsus, a U.K.-based robotics group, developed wearables for workers to wear around their necks to distance them from colleagues.
And Respiray has produced a wearable UV-C device that kills viruses immediately. Thus, removing the requirement for social distancing within the office, school, or home setting when visiting family members in high-risk groups.
Will everyone adopt wearable technology?
Consumers struggle to make sense out of this wearable avalanche.
Our brains love to categorise new objects, preferably with a label that we've already applied to other things in the past.
For example, is this smartwatch device on my wrist, first and foremost a piece of jewellery or a computer?
Depending upon how a consumer answers that question will determine if the device is worth buying and include it as part of our normal lifestyle.
You only have to look at how Google Glass and how it was not considered a worthwhile product and a user experience failure.
Designers must consider how they are worn and how they can discretely be of use for the wearer.
Wearable technology has moved into sectors beyond our imagination
Whilst they offer various capabilities, what unites most wearable technology products is that they perform a function.
An essential challenge for society's perception of wearable technology is that repurposing everyday products makes it difficult to differentiate and position these devices.
Wearables that serve mainly one purpose, like an activity tracking device or air purifier, have different design and positioning needs than those that offer multiple functions, like a smartwatch.
Wearables move technology from the smartwatch screens into real-world contexts, presenting new and unique questions for tech companies to overcome.
Even our own Respiray product took some getting to use because people were not used to seeing it around their necks.
Fast-forward to the global pandemic, and technology like ours is now part of the 'new normal.'
Just like it was with face masks. First, there was resistance. Now it is deemed inappropriate to not wear one when inside in most countries worldwide.
This trend will continue with wearable technology.
**Please note: Respiray's air purifier is not a medical-grade Personal Protective Equipment (PPE), and in circumstances where medical-grade Personal Protective Equipment is recommended, you should consult a health care professional. Please remember that the use of our wearable air purifier does not replace the recommended measures to stop the spread of COVID-19. Follow the latest guidelines and rules of your local authorities and health care professionals.