As countries worldwide start relaxing rules and lifting coronavirus restrictions, including wearing face masks in public, people with a weakened immune system may still need to protect themselves against airborne viruses and benefit from cleaner, purified air.
Are COVID-19 restrictions easing up?
Gradually, countries are opening up and removing their restrictions to fight the coronavirus even as the Omicron variant — deemed highly contagious but less severe — has caused cases to increase.
The moves to ease restrictions have the makings of a new turning point in a two-year-old pandemic that has been full of them.
Even though the Omicron variant, which has fueled more than 90 million cases globally, is still infecting populations.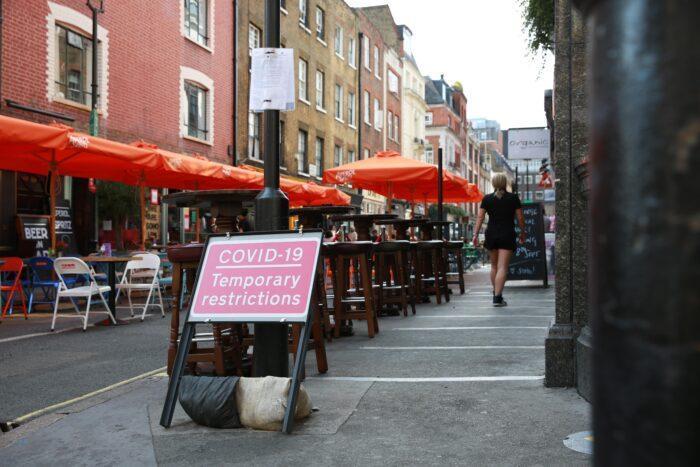 According to studies, Omicron is less likely to cause severe getillness than the previous Delta variant. But it spreads even more quickly than other coronavirus strains and has already become dominant in many countries. It also more easily infects those vaccinated or who had previously been infected by prior versions of the coronavirus.
The WHO acknowledges that some countries can consider easing the rules if they boast high immunity rates, robust healthcare systems and good epidemiological curves.
However, what about the threat to those high-risk groups that COVID-19 can quickly impact, like those with a weakened immune system.
How can this group protect themselves from coronaviruses after restrictions ease up?
What causes low immunity?
A weakened immune system can be caused by several factors, including diet, certain medications, infections, or having an autoimmune disorder.
We can regulate some of these factors, such as diet, stress levels, healthy resting, and sleeping habits. Others leave us with less control over our immune system.
Being immunocompromised or immunosuppressed results in reduced ability to fight infections and diseases. This could cause certain diseases or conditions like AIDS, cancer, diabetes, malnutrition, and genetic disorders. Plus, certain medicines or treatments, like anticancer drugs, radiation therapy, stem cell, or organ transplant, can severely lower a patient's immunity.
Frequent colds, difficulty fighting off viruses and infections, persistent fatigue, or digestive issues may be a hint of a weakened immune system.
Patients with weakened immune systems remain anxious
Adults with weakened immune systems, or those immunocompromised, struggle to fight off infections naturally. Even though coronavirus vaccines are now available for whoever wants to receive a "shot," many immunocompromised patients still find it frightening to return to normality after being fully vaccinated. Studies suggest they do not receive as strong protection from vaccines as people with healthy immune systems.
Now, another reason for anxiety lies in alleviating restrictions. Face masks work best when everyone in the room is wearing one. Although face coverings, that act more as breath diverting devices, offer some protection, their primary role is to stop exhaled breath spreading too far from the wearer. As such, face masks can mainly protect others and prevent the number of virus cases from surging.
This puts people with low immune systems at risk, so they need to seek better solutions to protect themselves.
Why is clean air critical for those with weakened immune systems?
Protection from coronavirus and other airborne viruses is left aside; there are numerous benefits of fresh air that help boost our overall health. Published research indicates that air filters and air cleaners reduce symptoms from rhinitis, asthma, allergies, hay fever, and respiratory diseases.
However, it is not just about lung health or reducing symptoms of allergies that you can improve. Breathing cleaner air – at home or while outside – can help build a stronger immune system, vital both during widespread illnesses and at all times.
A report led by the Royal College of Physicians highlighted that 40,000 deaths in the UK could be attributed to exposure to outdoor air pollution. The report also found that living in highly polluted areas plays a pivotal role in many major health issues, including cancer, asthma, stroke and heart disease, obesity and even dementia.
Therefore, the more clean air we breathe, the more health benefits we may reap. Increased energy, improved digestion, clean lungs, relieving stress and anxiety, and bolstered immune system are examples of how fresh and clean air can positively impact our overall health. Although vital for us all, it can be life-saving for those with weakened immune systems.
Increasing our exposure to fresh purified air will increase the amount of oxygen, which in turn helps white blood cells function effectively by fighting and killing bacteria and germs.
How to stay safe with Respiray whilst getting enough fresh air?
While staying inside our homes has helped to shield us from the pandemic, missing out on time outdoors might alter our risk of catching diseases in other ways. We need physical exercise and vitamin D to keep our bodies healthy and socialising with other people to keep our minds happy.
So how do we get enough fresh air without putting ourselves at risk when exposed to airborne viruses and outdoor pollution?
On the contrary to face masks, Respiray's wearable air purifier protects the wearer. In the current situation where people no longer have to wear masks, Respiray becomes significantly more important.
Respiray's wearable UV air purifier disinfects the air you breathe in with invisible UV-C light and inactivates over 99% of viruses and bacteria in the air. It takes in unfiltered air, runs it through the UV disinfection module that eliminates viruses and bacteria, and blows clean air to the front of your face.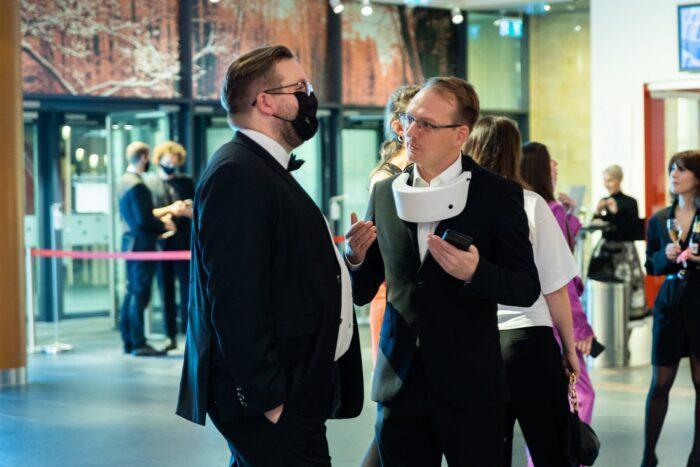 Respiray can help people with underlying health conditions, weakened immune systems or those recovering from a disease or cancer treatment to remain social – even eat out at crowded restaurants – and always breathe purified virus-free air.
With Respiray, you can continue to enjoy everyday life and activities:
Smile and breathe freely. Respiray sits comfortably on your shoulders and does not cover your face or mouth, allowing you to breathe, smile and speak freely in public.
Use the attachable face shield for extra protection. You can attach a face shield to protect against direct coughs and sneezes in higher-risk situations.
Say goodbye to foggy glasses. With Respiray'sRespiray's air purifier, you do not need to worry about your glasses steaming up and your vision being blocked.
Stay worry-free with the long-lasting battery. The rechargeable Li-ion battery provides up to 8 hours on a single charge and can charge from 0-50% in just 1.5 hours.
Help the environment. In 2020 alone, roughly 1.5 billion face masks ended up in our oceans. Repiray'sRepiray's device is reusable and will last for years.
Respiray gives extra protection and peace of mind when visiting crowded, poorly ventilated or enclosed indoor environments and allows you to​ breathe virus-free air everywhere you go. It keeps you safe in any social situation: visiting relatives, shopping, or meeting for coffee.