COVID-19 and viruses are a concern for all of us. Yet, anticipating a virus's impact on an unborn child has heightened during the coronavirus pandemic for pregnant women or those expecting.
However, there are tips you can take to protect yourself from viruses.
How do viruses impact pregnant women?
A viral infection is a contagious illness, yet most viruses will not hurt a baby. However, some viruses can cause miscarriage or congenital disabilities because a virus can affect a mother's respiratory tract and cause other symptoms.
Both the common cold and influenza are examples of viral infections. Others are:
chickenpox
rubella
zika virus
coronavirus
Pregnant women are exposed to people with viral infections through touching, coughing, sneezing. They also spread via contact with food, water and infected surfaces. However, this doesn't mean you will become sick.
Does the coronavirus affect pregnant women?
According to the Centers for Disease Control and Protection (CDC), pregnant women are at a higher risk of suffering from a severe illness from COVID-19 than non-pregnant women, although the overall risk is low.
Pregnant women may also be at an increased risk for other outcomes, including, sadly, premature birth.
Due to the severity of these concerns, the CDC and the World Health Organisation (WHO) recommend that women do their utmost to avoid becoming exposed to viral infections during their pregnancy.
The WHO currently classifies pregnant women as a high-risk group and elderly adults.
If women suspect that they have COVID-19 whilst pregnant, they should talk to their doctor immediately.
How does COVID-19 affect the baby?
Newborns can have COVID-19, and some babies have tested positive for the SARS-CoV-2 virus shortly after being born. It is hard to diagnose whether the virus was transmitted during the pregnancy or during childbirth itself.
To date, research has found little evidence that the coronavirus is in amniotic fluid when the mother has COVID-19. Therefore, it is likely the babies may have contracted the virus after the child has been born, but medical professionals are still uncertain.
Usually, newborns who test positive with COVID-19 have shown little or no symptoms and made a full recovery.
In only a handful of cases, there have been complications with mothers who have COVID-19, and it is still uncertain if these problems are related to the coronavirus.
Should I get the COVID vaccine if I am pregnant?
The CDC and NHS UK recommended that mothers get the COVID vaccine, as the benefits of receiving a COVID-19 vaccine far outweigh any potential or known risks of vaccination during pregnancy.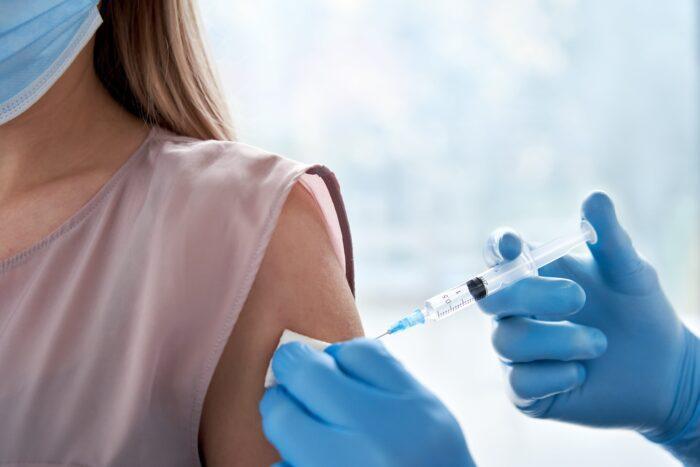 What if I'm exposed to influenza?
Influenza can be serious for pregnant women as they can become very unwell. However, it is unlikely ever to cause congenital disabilities in a baby. Mothers should get an influenza vaccine if pregnant during the flu season (October through March).
What about rubella?
Adult symptoms of rubella can be joint pain and a possible ear infection. Pregnant mothers should consult with their doctor if they are exposed to the symptoms of rubella as the virus can cause severe congenital disabilities or worse.
The good news is that since 1969, most children have been vaccinated against rubella, so it is scarce today.
Women who are not immunised should consider getting the vaccine after birth. If trying to become pregnant, speak to their doctor about getting vaccinated first.
And chickenpox?
Chickenpox is highly contagious and, in some sporadic cases, can cause congenital disabilities.
However, if you had chickenpox in the past, most likely as a child, it is unlikely you will get it again. You can speak to your doctor about getting a blood test if you have not had chickenpox before, or like most of us who don't remember if we have had it or not.
Considerations for giving birth
The safest place to give birth is under the supervision of trained healthcare staff, even during the pandemic.
Mothers who suspect that they have COVID-19 soon before their due date can contact their hospital in advance to find out about their protocol. Many hospitals have separate entrances for people who have been diagnosed with COVID-19.
Most hospitals worldwide limit the number of visitors, intending to protect patients and staff from the coronavirus. These policies will impact who can attend ultrasound scans, enter the delivery room, or be present during labour.
How to protect yourself against viruses if pregnant
Most other viruses do not increase the natural risk for congenital disabilities. These viruses include regular measles, mumps, roseola, mononucleosis and bronchiolitis. In typical pregnancies, the risk of severe congenital disabilities is 2% to 3%.
To protect themselves from all infectious viruses, mothers (and second parents) should:
Frequently wash hands, especially after using the toilet or before meals.
Avoid people who they know have any infections.
As needed, get a flu shot or other vaccines either before or during pregnancy (consult their doctor first).
Avoid unpasteurised (raw) milk and foods made from it.
Do not change dirty cat litter.
Please stay away from wild or pet rodents and their droppings.
Test themselves if necessary for sexually transmitted diseases like HIV and hepatitis B.
Wear a mask during the current COVID-19 pandemic.
Additional protection against viruses – purified air
Protecting against viruses during a nine-month pregnancy is no easy feat. But along with the tips mentioned above, you can also use Respiray to purify the air you breathe as an added layer of protection.
For those with a lower immune system during pregnancy and thus more likely to pick up viruses and illnesses, using Respiray will eliminate 99.99% of airborne pathogens.
It can be harder to breathe when pregnant, so wearing a face mask can be frustrating and difficult when moving around, leading to the feeling of being out of breath.
Recent laboratory testing of Respiray's wearable air purifier was tested in an SGS Laboratory against E. Coli. The test results showed that the device protects the wearer 82% without the face shield and 89% with the face shield. It means that the device is more efficient than a surgical mask and equal to an FFP2 mask.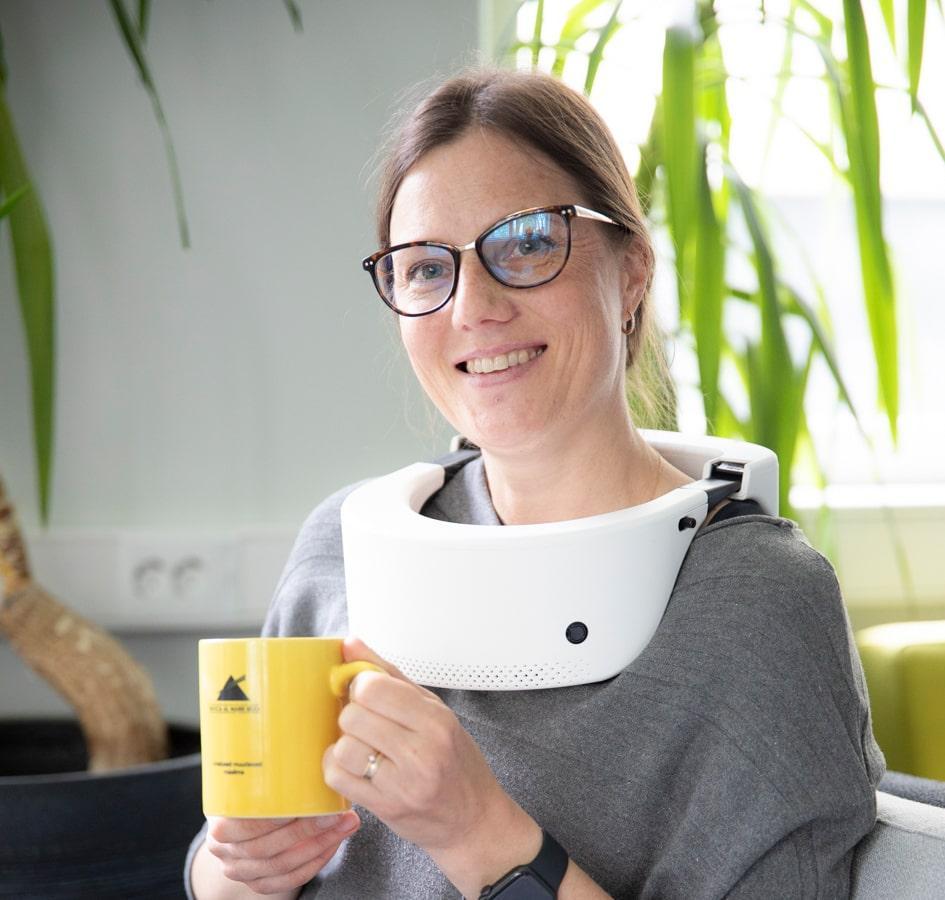 Summary
Any pregnant mother concerned about how viruses and COVID-19 might affect their health or their child's health should talk immediately to their doctor or healthcare providers for the latest information and reassurance over the unborn child.
These are unsettling times, and it is natural to feel stressed. Taking time for self-care and activities that relieve stress can significantly benefit both mother and baby. New parents can follow the tips in this article on protecting themselves and using Respiray for added protection if they wish.
For more information on beating viruses during the winter months, you can read our article containing 20 tips on keeping healthy and boosting your immune system.
*The views and research presented in this article are compiled from various trusted sources but do not constitute medical advice. Respiray advises all who have concerns during pregnancy to seek advice from a qualified medical professional like your local GP, doctor, or healthcare professional.