As the Omicron wave finally subsides and coronavirus restrictions are lifted, more and more employers are beginning to bring their employees back to the office.
For what seems like an eternity but is actually a little over two years, many people worldwide have been working remotely as office buildings, together with schools, were believed to be the prime places for the virus to spread.
Companies are working out protocols and return-to-work strategies in response to fluctuations in vaccination rates, active case numbers, and possible new virus variants. Additional safety measures help provide a safer work environment and virus-proof the future.
What have people missed most about working in the office?
"One of the things people have been missing is that one-to-one networking happening at that water cooler and break room," says Meena Krenek, an interior design director at Perkins & Will, in an article for Today. In her job as an office designer, she sees many organisations starting to believe that collaboration, innovation, networking and culture have to happen in a workplace.
"The longer we work from home and away from our colleagues, the more being together matters," writes Janet Pogue McLaurin, who has been leading workplace surveys at Gensler, a global architecture, design and planning firm.
Video platforms like Zoom and Microsoft Teams are hardly a proper replacement for human connection and shared experience. We want to meet face-to-face, brainstorm, socialise, and connect as social beings. We build communities, strengthen relationships, and reinforce our shared purpose – in our lives and at work through this connection.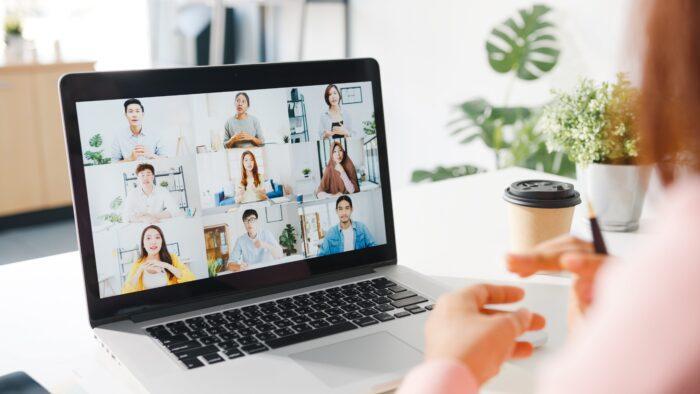 What do people expect the post-pandemic office to be like?
Even though working remotely has caused many people depression and anxiety, even crushed their productivity and motivation, there are some solid advantages of the remote setup.
Not having to commute in rush hours, wearing cosy clothes all day, and being close to family and pets are definitely on the plus side of working from home.
These conveniences have led us to some emerging trends that are now driving priorities for the new post-pandemic office. Companies are redesigning their spaces for the new normal.
The changes include more residential-like spaces where employees can work from cosy sofas and chairs. Since many people have found they can do more individually focused work at home, the main goal of the post-pandemic office is for coworkers to come together and collaborate, putting collaborative spaces in the centre of the workplace.
Offices are also investing in all sorts of new technology, from enabling video calls to ensuring the safety and protection from viruses that could be passed around an office.
What are the primary safety measures in the post-pandemic office?
There are some widespread safety measures doctors and scientists have recommended implementing in public and workspaces since the coronavirus first appeared. Most of them follow the familiar logic of fighting any airborne disease.
The widely suggested safety measures include:
trying to keep distance from colleagues, customers and clients where possible;
wearing a face covering;
keeping windows open as much as possible;
washing hands with soap and water often;
avoiding in-person meetings where possible;
bringing in a packed lunch, so you do not have to use a shared kitchen;
using own stationery, mugs and cutlery to avoid any potential cross-contamination;
avoiding car-sharing to commute to work.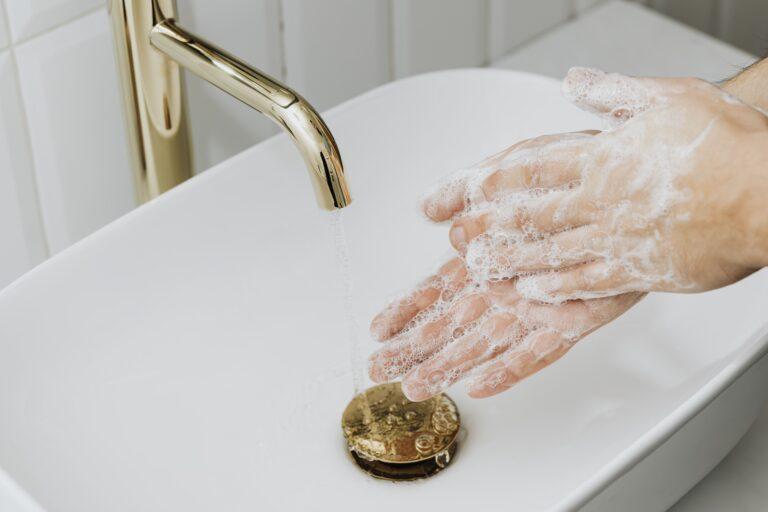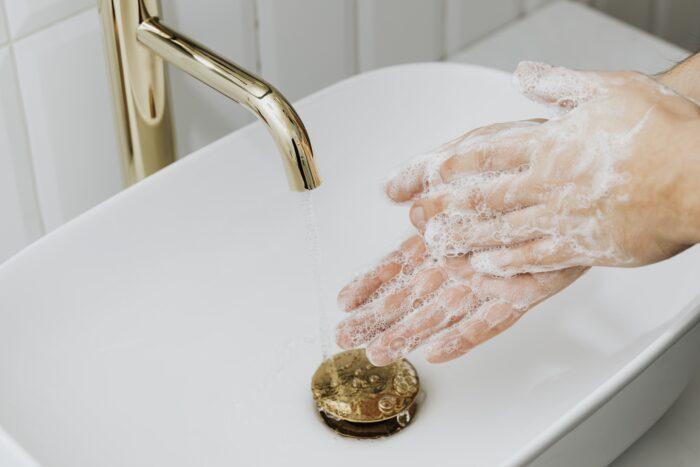 However, with the new trend – the increasing need for networking and socialising in the office while feeling cosy and relaxed at home – too many persistent safety measures can become exhausting.
How to take office safety to another level with Respiray?
It is more critical than ever for businesses to put extra measures in place to ensure employees' safety. Respiray is being used by companies who wish to offer additional protection for their staff against different viruses and their mutations, including the yearly flu. It is beneficial for those working in busy, poorly ventilated or enclosed spaces.
Whilst modern offices with high ceilings, good ventilation systems and enough room for social distancing are relatively safe; viruses can still lurk in more enclosed environments, such as meeting rooms, common areas and kitchens where people interact the most. Plus, can you imagine eating with a face mask on?
Respiray's wearable air purifier gives immediate protection against respiratory viruses without covering your face and emotions – so you can breathe, smile and speak freely in public. You can also attach a face shield to protect against direct coughs and sneezes in higher-risk situations. Another feature that adds to the product's comfort is that you no longer need to worry about your glasses steaming up and your vision is blurred. 
This makes the wearable air purifier perfectly suitable for people working and spending much time in public-facing environments where communication and facial expressions are a crucial part of the role: teachers, retail and office workers, and other front-line staff.
Respiray helps employers protect their staff and allow people to work even in peak seasons of viruses. Safe and effective UV-C technology kills 99% of airborne pathogens and offers extra protection against respiratory viruses.
With Respiray, businesses can achieve:
High-tech extra protection. Invisible UV-C light eliminates harmful respiratory viruses.
Safer communication. Higher employee and client satisfaction.
Higher job satisfaction. Improved productivity and teamwork.
Freedom to socialise. Employees feel protected whilst breathing and smiling freely.
Healthier employees. Lower absence rates and fewer sick days.
Reusable investment. Employees can easily share the devices among themselves.
Who are the companies that have already trusted Respiray?
Respiray is trusted by many businesses worldwide in different industries like events, hospitality, retail, and ministries.
In the high times of COVID-2019, sTARTUp Day – a three-day festival with a stage programme, effective matchmaking, hands-on seminars, and a demo area – chose Respiray to help make the event come true. With over 3,000 attendees from 67 countries globally, they needed to protect participants from being infected with the virus – especially in the close contact networking and matchmaking area.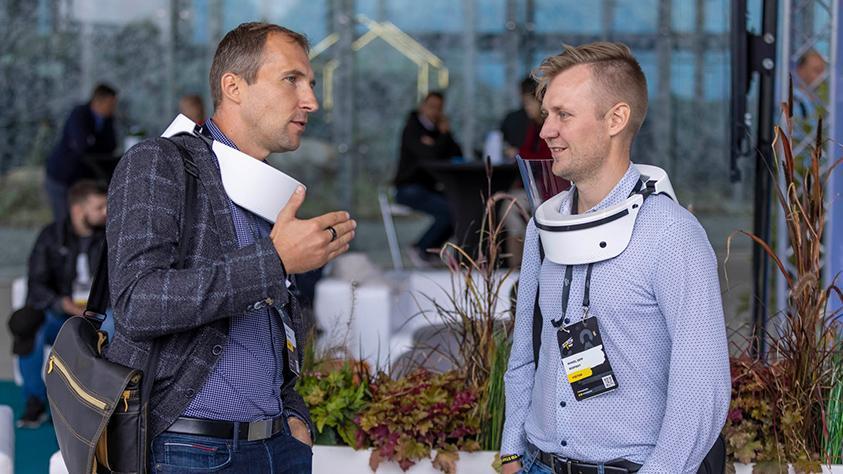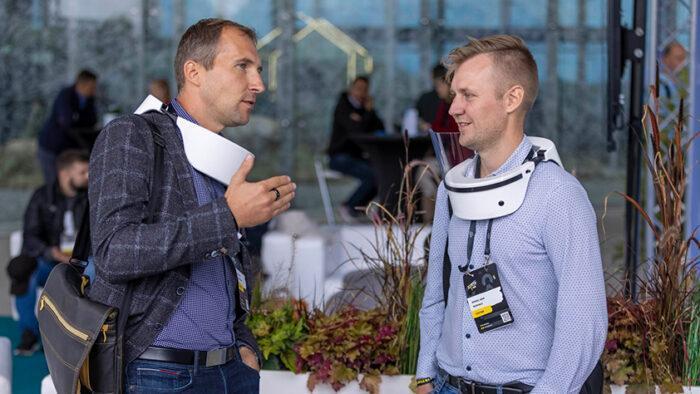 Similarly, the Black Nights Film Festival (Pimedate Ööde Filmifestival, or PÖFF in Estonian) wanted to keep the traditional format of their festival (screenings, awards, mingling) while still keeping everyone protected.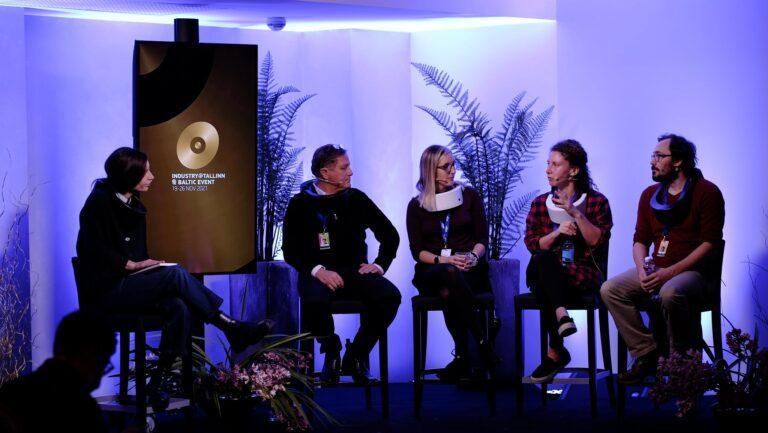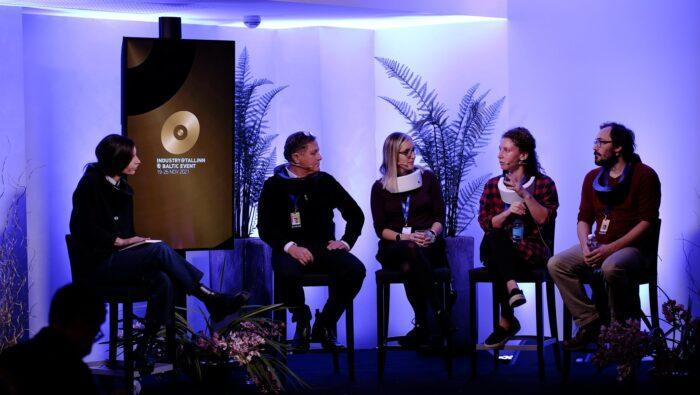 With Respiray's wearable air purifier, they could do that.
Every member of staff and industry guests of PÖFF and those presenting awards were given Respiray wearable air purifiers to move freely around the festival.
Last but not least, when the Nordic Hotel Forum reopened after a complete renovation in August 2021, its primary focus was on health and safety issues. The service and hospitality industry has suffered the most during the pandemic.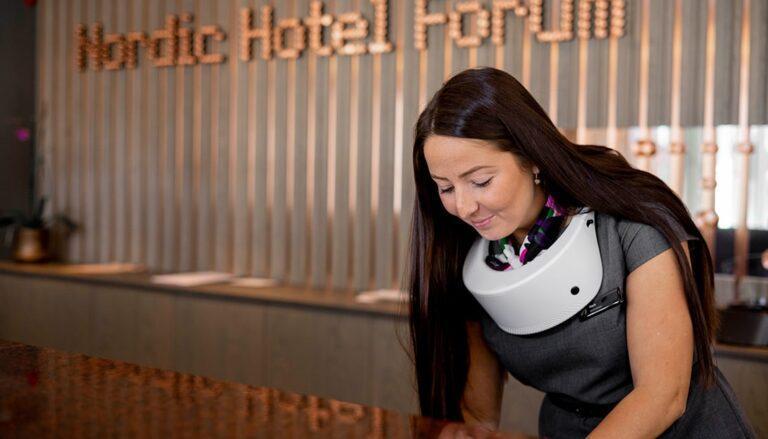 It is essential to protect both guests and employees. Offering Respiray wearable devices to their conference attendees has brought them new business and extra event bookings. Respiray has helped the Nordic Hotel stand out from the competitors and showcase how they are a modern and safe hotel using innovative technology.
If you are concerned about the safety at the office, either as a private person or a business owner and would like to know more about how Respiray could help you, please do not hesitate to contact us.