Indrek Neivelt is the CEO of Respiray, an Estonian startup modernising virus protection worldwide. Neivelt discusses why he founded Respiray one year since the company's launch.
During that time, Respiray has achieved two prestigious awards – Healthcare Innovation World Cup Finalist 2021 and premier innovation competition Quality Innovation Prize Award, sold their wearable air purifiers to 26 countries worldwide, received global media attention in 300 media outlets including Reuters, CNN and Sky News and began working on new products.
You're a well-known entrepreneur in Estonia. What drew you to Respiray?
The short answer would be to do something helpful for the planet.
Yet it was more timing really.
At first, there was a deficiency in using masks. Then, it was about UV-C LEDs recently becoming 10 times stronger.
Cloth and surgical masks are nothing more than mechanical protection that dates back to the plague pandemic in the Middle Ages. As then, and as they remain today, they are still difficult to breathe normally.
We had an idea for how ordinary face masks could be upgraded for the 21st century by using UV technology. When the coronavirus began raging globally, our engineers saw a solution.
At Respiray, we desired to offer freedom to breathe and smile.
This enabled us to design a wearable product that efficiently kills viruses and lets the wearer breathe effortlessly without the need to cover the wearer's face – making Respiray the first of its kind.
How was Respiray born?
As the world was hit by the COVID-19 pandemic, Respiray emerged from an R&D company, LDIAMON, with over 15 years of experience producing and manufacturing UV-C sensors for leading medical companies across Europe.
It was an innovation backed by science. Our strength was a strong team with a proven track record – researchers, engineers, product designers and business operations experts who have established the production of a physical product in an astonishing seven months.
We developed a module based on high-tech UV protection that provides maximum disinfection with minimum energy consumption. The spiral-shaped reflective disinfection module increases the irradiation efficiency of airborne pathogens passing through it. This results in higher UV-C doses received and provides superior disinfection.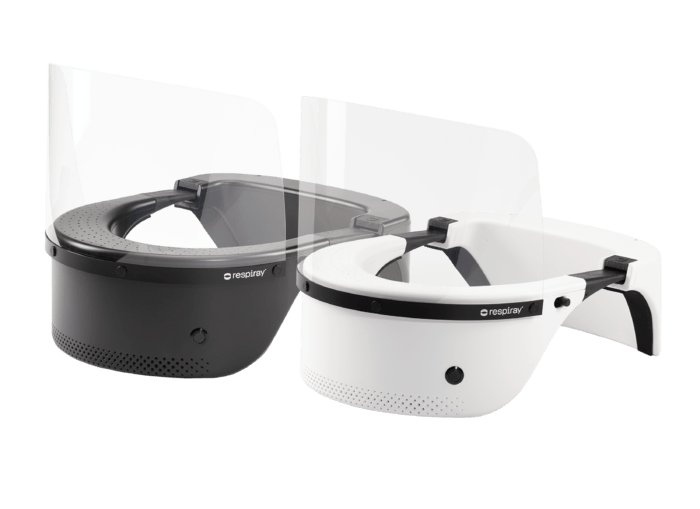 The company was formed at the height of the pandemic with your innovative wearable air purifier. Should the pandemic subside, will Respiray still be relevant?
The harsh reality is that COVID-19 is not going anywhere – we need to live with it. Most likely, people will become infected by airborne viruses at least once a year, whether it is Omicron, other SARS-CoV-2 mutations or Influenza (flu).
Breathing virus-free air is vital. The current pandemic has entirely changed the way we think about the value of breathing clean air.​
I believe people will become more responsible and selective. They will consider whether it is worth visiting anyplace. When choosing a restaurant for dinner, my first criteria are now ventilation and high ceilings, not just the food.
Many people are wearing a mask only because of the current regulation. At the same time, a growing number of people want to do their best to protect themselves. We are educating ourselves more and more on what actually works.
Take, for example, shopping malls with excellent ventilation, almost empty at midday. You have to wear a mask. But if you go to nightclubs or crowded pubs, you just show your vaccination certificate. Yet this place is much more dangerous.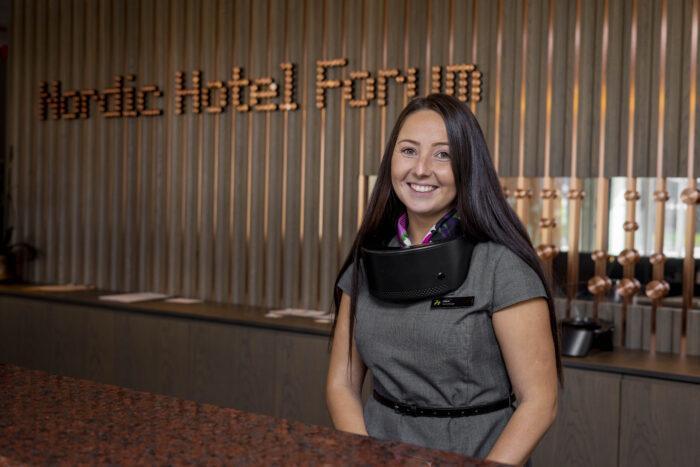 What new products are you working on, and why?
It is clear we want to clean the air. Smaller rooms with a big turnover of people need additional air purifiers; otherwise, we will not survive.
Currently in development are projects for different purposes, including custom solutions. As well as products for small places like toilets and elevators. If you have been in a Soviet-era elevator, 2 m3 in size, you can well imagine the need.
Throughout the product development cycle, we have collaborated closely with 3 different scientifically renowned laboratories from Estonia, Poland, and Shanghai, China. Currently, we are working on the second version of our wearable air purifier.
Many are waiting for a return to normality concerning the coronavirus. Do you believe this will happen?
Normality is always different.
Think about 9/11. Before that day, I bought tickets from New York to Boston. There was a plane every 10 minutes, there's was no control or security. Nobody was screened or checked. And then came the new normal with more checks at the airport.
It's a challenge for every business to think about the situation in 6 or 9 months. When we launched Respiray, we were asked why if vaccines had already been developed – do we need such a product?
However, vaccines will be like the flu – different every year. It is questionable. Just 50% protection rate. As a society, what other options do we have? Ivermectin, vaccines every year, or clean the air in the most dangerous places.
Despite vaccination, people fall ill because new strains of the virus develop. We will only win the pandemic if we use several layers of protection.
Is it the role of businesses or individuals to ensure their safety from viruses?
Actually, it is the role of everyone. The whole society has to fight together. We need to also think about the importance of clean air, ensuring offices and buildings are well ventilated and protecting people against airborne viruses.
Many have said UV technology is revolutionary, yet it has been around for decades. Why is it so unknown to mainstream audiences?
It has been used even in the Soviet Union. I think the reason why it is still relatively unknown or underused lies behind mercury-vapour lamps and ozone, which have created a negative attitude towards the technology. UV-C LEDs have only recently become so strong that their wavelength does not produce ozone, so they are safer to use.
What has been the greatest challenge to Respiray so far?
The greatest challenge has been to convince customers. Make them believe the invisible light will actually work.
Where do you foresee the biggest growth for Respiray and why?
It will be a totally different situation after the restrictions are alleviated. It will be people's own choice whether they wear or not wear a mask in the future. The growth for Respiray will be the people that see and understand the necessity to protect themselves because:
Respiray offers a unique hybrid solution – a personal air purifier that immediately disinfects the air we breathe. In contrast, standalone air purifiers may take up to an hour to purify rooms from viruses. Compared to face masks, Respiray kills viruses whilst masks only prevent people from inhaling virus aerosols and droplets.
Respiray protects the wearer better than a surgical face mask and allows people to stay social and interact without covering their face and emotions – and still up to 1.5 times more effective than face masks.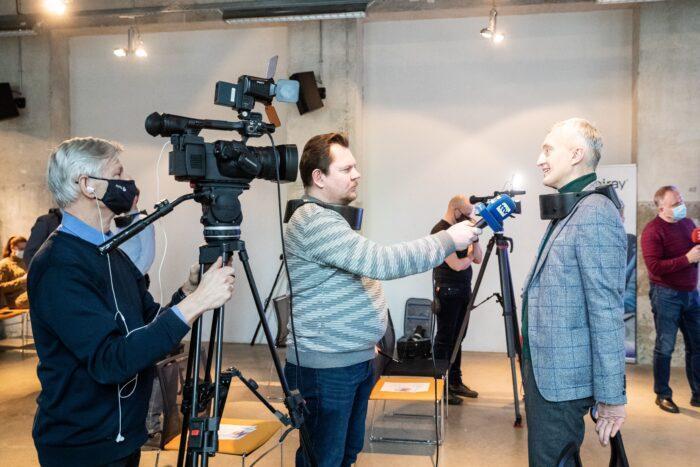 About Indrek Neivelt
Indrek Neivelt is the CEO and co-founder of Respiray. For over 25 years, Neivelt has been a noteworthy leader in the tech and innovation space. Neivelt was the CEO at Hansabank Group when it was acquired by Swedbank in 2005 for €4.3bn, and Chairman at the Bank of Saint Petersburg (BSPB). Neivelt started Pocopay & Pocosys in 2014 to build a new and innovative digital bank. Indrek is also the Chairman of the Supervisory Board of AS Ldiamon, a member of the Supervisory Board of Merko Ehitus, and the Management Board of Pocopay. He is a recipient of several awards, including a Global Leader for Tomorrow (GLT) by the World Economic Forum of Davos, Switzerland.